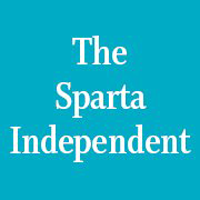 NEWTON — How about a massage? Sounds great, but in today's hurry-up-and-go world, carving out time to get to a massage can be quite the challenge. What if the massage came to you? Thanks to some innovative thinking by massage therapist, Kathy Hoyer, now it does. She'll show up at your door step in her massage bus, you step inside and there's a serene, peaceful studio awaiting for you to relax and un-tense those muscles. This is The Wizard of Aaahhz, and with Christmas and Hanukkah around the corner, a gift certificate for a massage to come to someone's doorstep is the perfect present.
For years, Hoyer had a side business going to people's homes to do massage. Over the years, the massage business had built up nicely, and she wanted to transition into doing it full-time. Her main job involved commuting down route 80 during the week, and about the time she knew her corporate position wasn't going to be around much longer, she started noticing various vans and vehicles of the like with large business advertisements on them.
"I kept on seeing this travel pet grooming business," she said, "And it got me thinking." ..............