And Princess to punk, lol...
First is Pierre when I handed him over to Lisa, second is Pierre after, at my house, third is his after after- how his owners really like them, and then is his oldest brother to show what he looked like when I got him last Thursday, except Pierre has more hair and therefore lots more matting.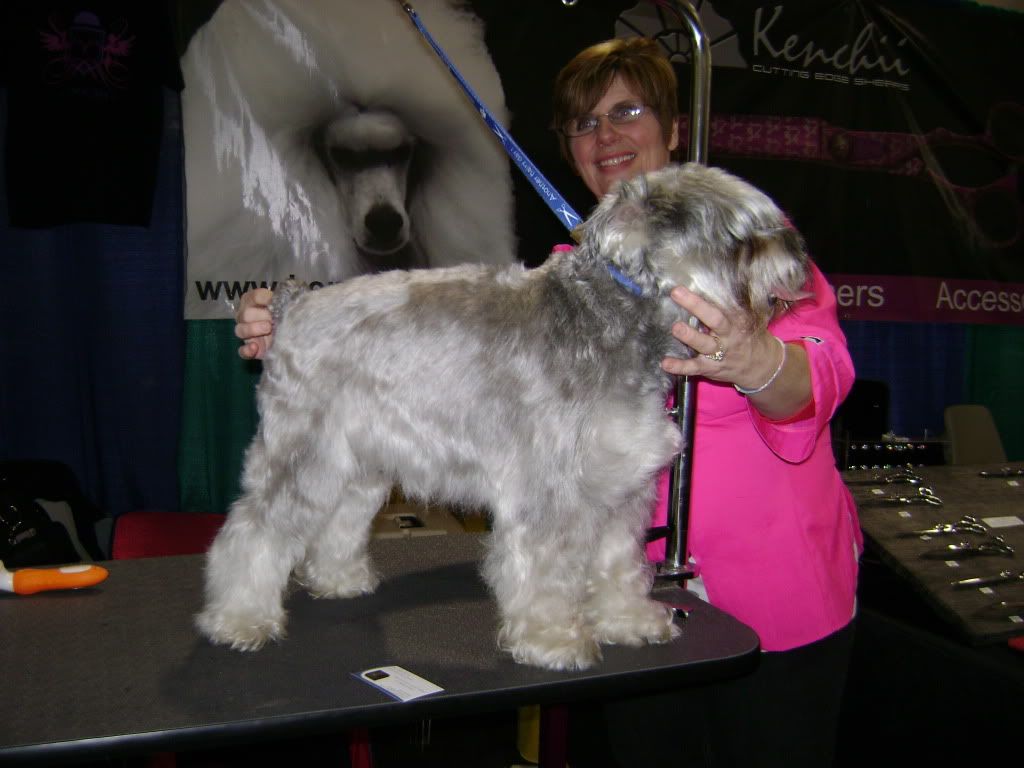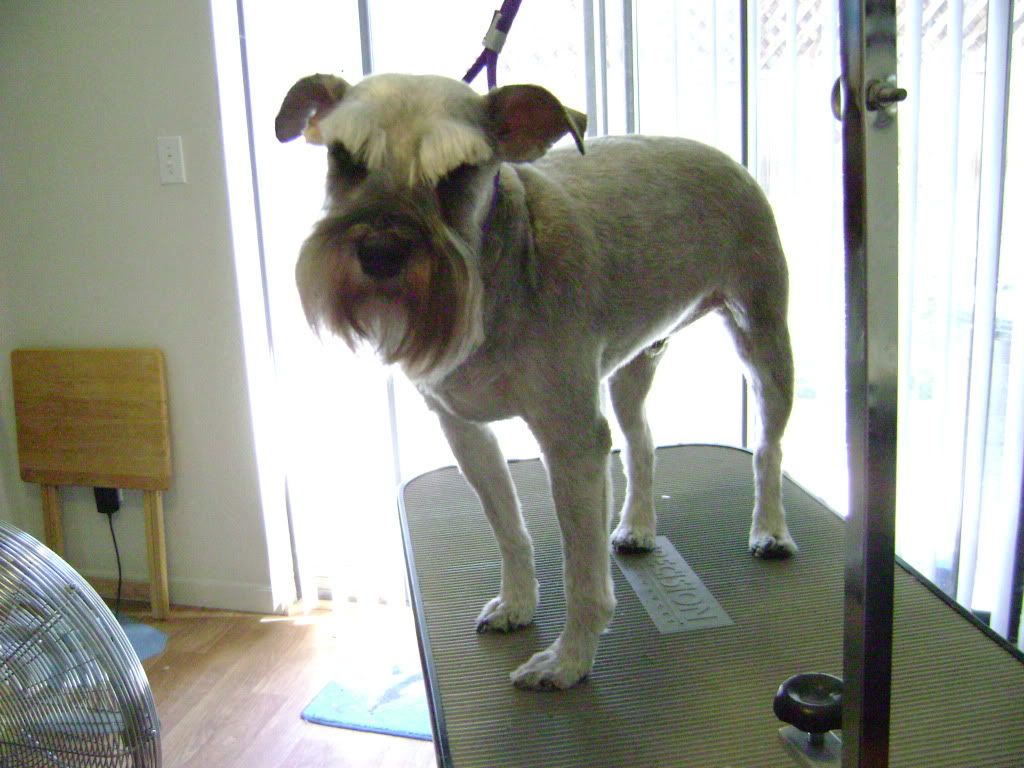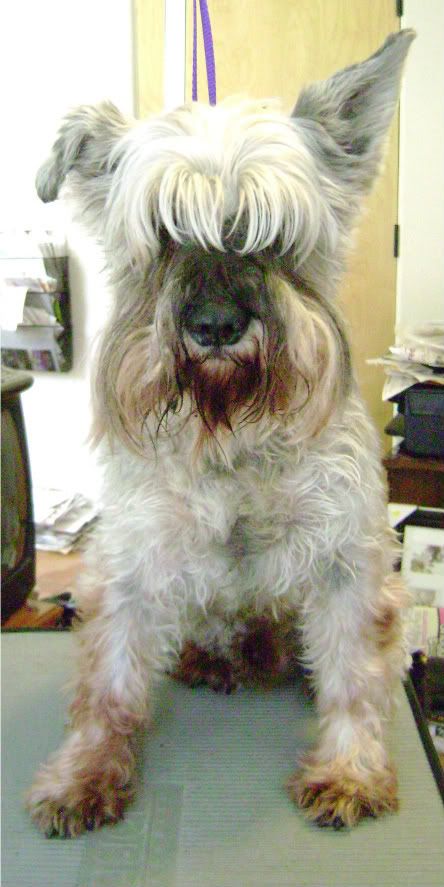 Then we have Miss Lucy, whose mommy got in trouble for missing her during the show and coming back too soon to see how it was going, lol. She was handed over to Lisa with the stipulation that she could do what she wanted as long as the mohawk stayed. Lucy's hair does not hold color well, but it was cute while it lasted. #1 is from two years ago when she was a demo for Pixiedust- this is how her hair usually is. I call this pic "if looks could kill"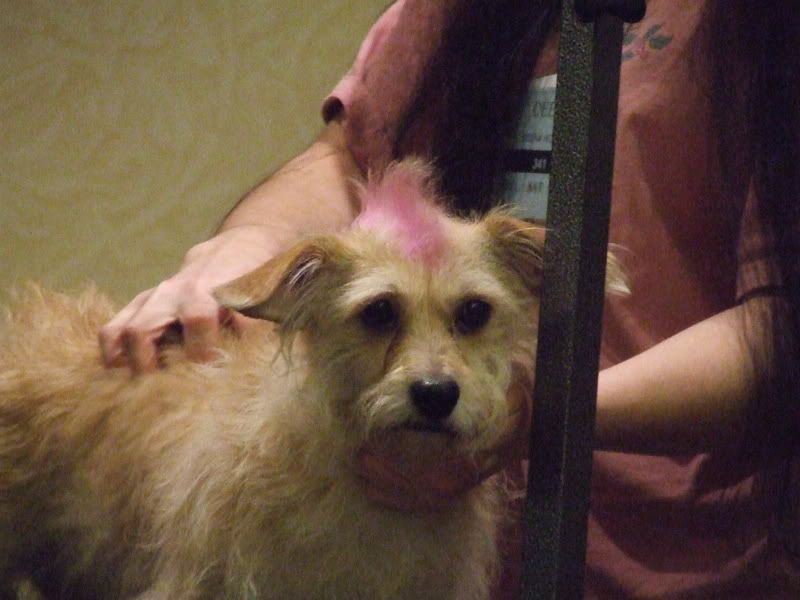 And here she is a smooth coat dog: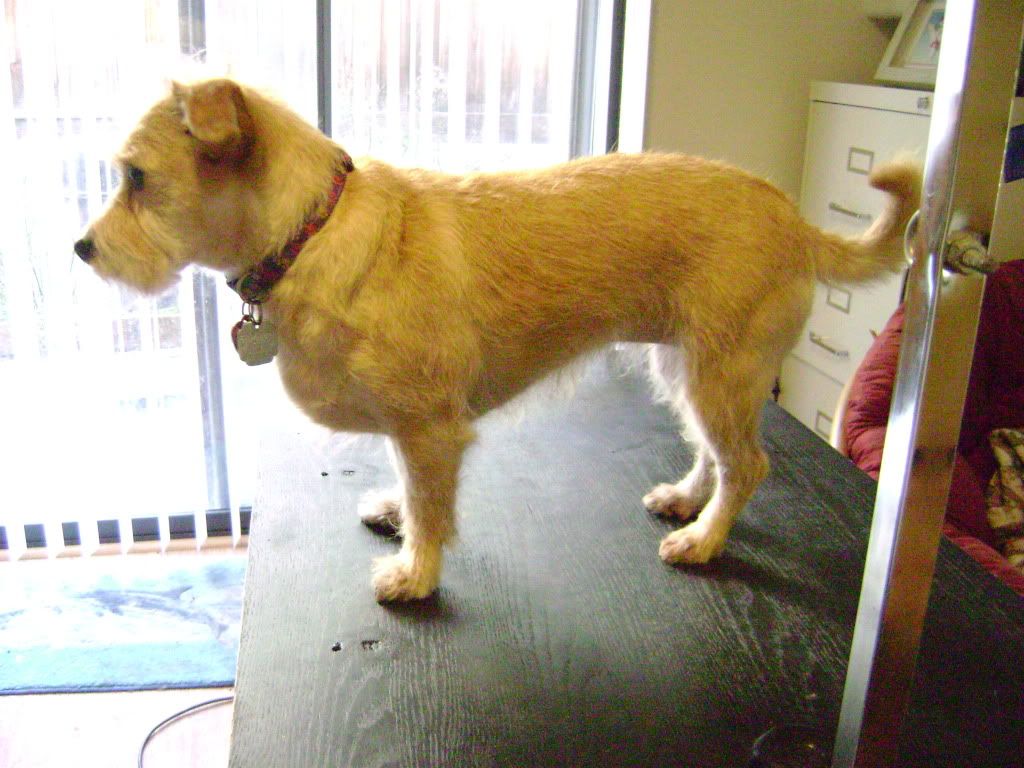 And one of her causing trouble, lol.